200x stronger than glass
Blocking 99.9% of harmful UV rays
From a growing perspective, polycarbonate provides a much more stable growing environment. All polycarbonate panels used in Sproutwell™ greenhouses are made from two skins of polycarbonate – creating a double-glazing effect and outstanding thermal performance (10mm far greater than 4mm or 6mm Panels).
What you need to know about Polycarbonate?
It's best to avoid polycarbonate with recycled materials. Why? Our harsh sun will discolour the panels and they'll be yellow within 18mths! They breakdown and become brittle and will crack.
Panels designed for the Australian climate
The polycarbonate we use is manufactured from 100% raw virgin polycarbonate. Additionally, the outer layer is UV stabilised with our Micron2 technology.
MICRON2™ advanced specification
Sproutwell® Greenhouses is the ONLY Australian Company to offer MICRON2™. This means all panels within our range 6MM, 8MM and 10MM Polycarbonate come with a 10yr Limited Warranty – Satisfaction Guranteed!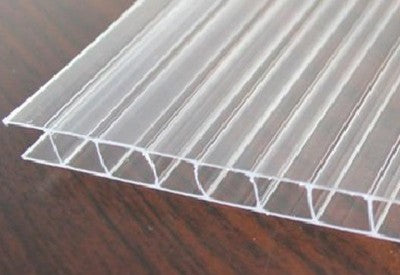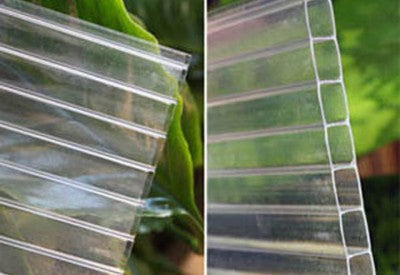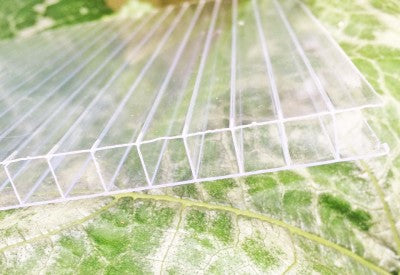 Frequently Asked Questions
Why we protect both sides of the Panel?
One of the biggest benefits to investing in a Sproutwell® Greenhouse is that ALL Hobby, Premium and Elite models come standard with a DOUBLE UV protective layer on the outside (extremely important as once sun hits the outer layer degradation process begins). Our company offers this type of high quality specification as well as an INSIDE layer for added protection to ensure you are receiving the best product money can buy.