A must have for all growers
Sproutwell® Aluminium Staging and Cantilever kits
Our kits are long lasting and require no maintenance They are light, portable and strong enough to support the weight of pots with plants and water (up to 70kg per stand disbursed evenly) They're also resistant to water damage and can stand up to daily wear and tear.
Cantilever Shelving
Our brand NEW range is now available to suit our Imperial, Orangery and Grange Greenhouse Models. They're available in Powder coated Aluminium Black, White and Green kits (or as individual sections).
Designed to fit
Mix up your internal setup by adding Raised Garden Beds, Seed Tray Stands or Potting Benches. All of our Greenhouses displayed at Officer have some form of staging/shelving and many have the weight of four small GreenSmart Pots (roughly weighing 25kg each).
Buy kits and save
We have especially designed and put together staging kits that fit the entire space of all our Greenhouse ranges. If you only require one or two stands then you can choose to purchase separate.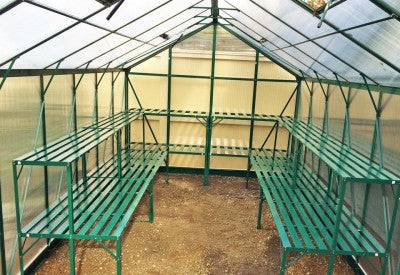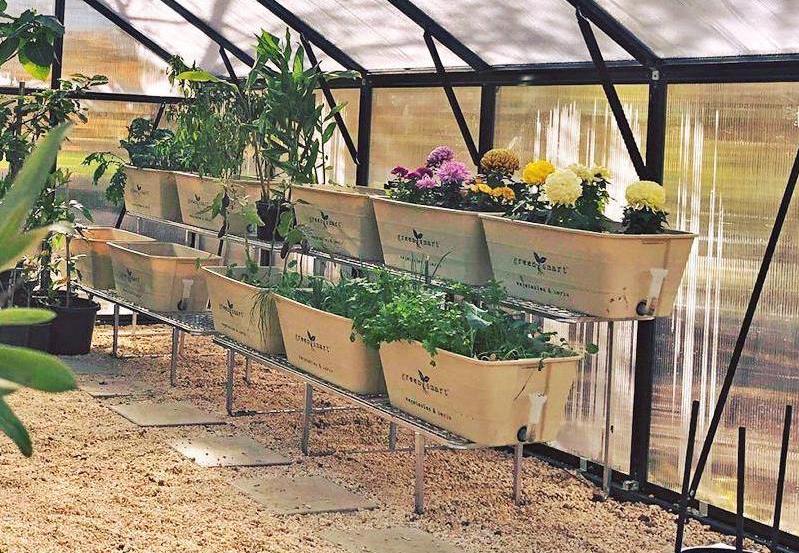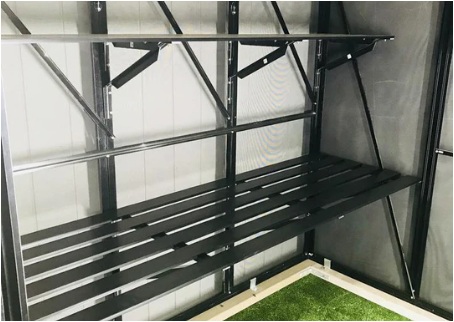 Frequently Asked Questions
What is Greenhouse Staging?
It is the stacking of shelves to make more space for your greenhouse growing. This setup can also help stimulate growth whilst keeping things tidy and organised.