Withstands Winds From 90km-150km
for specific models

10-20yr Structural Frame Warranty
for all models

2x Free Automatic Vent Openers for most models

10x FREE Plant Hangers
for most models
Shadehouses / Multigrow
Shadehouses for the professional gardener
Our Shadehouses are designed to appeal to the professional gardener living in warmer climates or for those who require constant ventilation for their prized orchids. Here at Sproutwell Greenhouses we understand the importance of light and temperature to growth. Not to mention that growing vegetables and flowers or trees during the summer months in Australia has always been difficult. In particularly top end Queensland, Northern NSW and WA find it even harder to control temperatures within a glass or polycarbonate Greenhouse due to extreme heat in the summer months. So what option is there to protect cultivated plants from excessive heat, light or dryness in warmer climates? A Shade house of course!
The Shade mesh is 1mm thick powder coated stainless steel offering 50% shade factor. Mesh custom made screens are also available for the Grange Series.
Assembly Skill Level
Novice

Weekend Warrior

Expert
One of our most versatile structures
The 'Imperial' Greenhouse has many different cladding options to suit all buyers. It has been newly adapted to take aluminium shade mesh panels, which will ensure air-flow and ventilation is achieved to reach optimal plant growth. The frame is the same as our standard 4mm Glass or 8mm Polycarbonate Imperial Models so our superior 'bar-capping' aluminium mounting panel insertion system still applies to ensure the mesh panels are held in firmly. Another huge advantage of investing in our Imperial Greenhouse is being able to adapt a 'walkthrough' option whereby you can create two entirely different growing zones moving from glass/poly to shade all incorporated into the one structure. Side wall door adaption kit and joining these structures side-by-side will also be an option.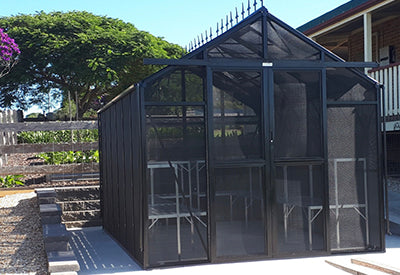 Used to grow orchids, ferns, Azaleas, and herbs or vegetables such as continental cucumbers, climbing beans, tomatoes and strawberries. The shade mesh panels on the roof and walls help generate a cooling breeze so that it keeps the sun off your plant's leaves and helps the soil retain moisture.
Go to Shadehouse shop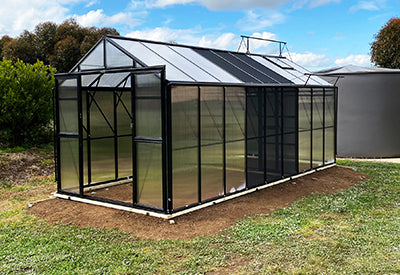 Offering the best for all seasons you can't go past the versatility of a MultiGrow Shade House and Hot House all in one. Separated by a internal polycarbonate sliding door partition you can easily walk from one growing zone to another. Choose from any length Imperial to create the size of each zone you require!
Go to Multigrow shop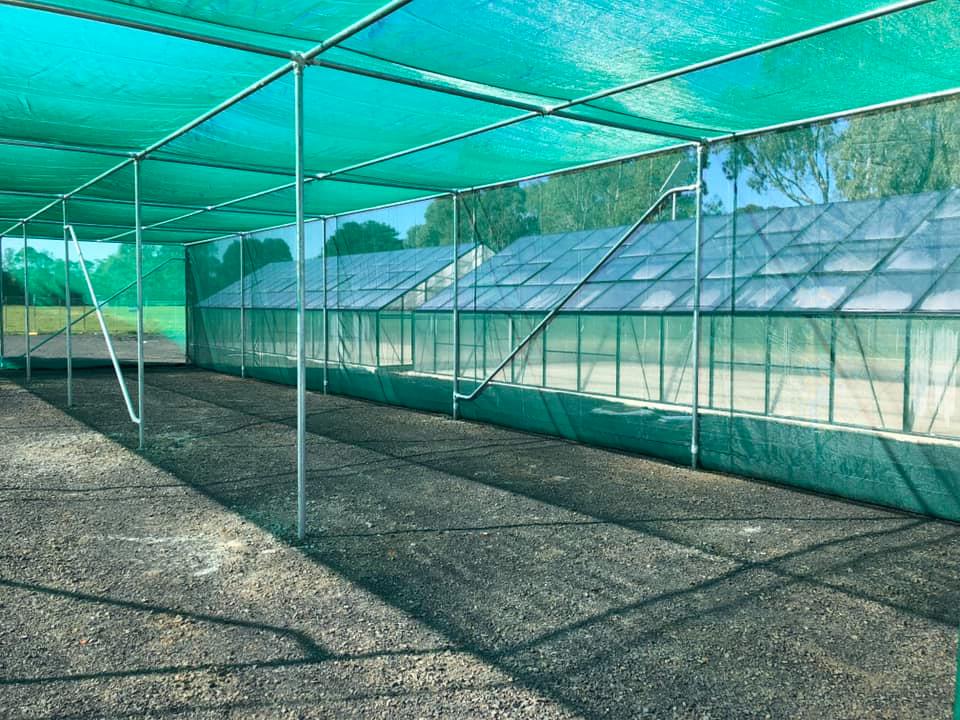 Sproutwell also offer large scale shade houses in a vast range of sizes to suit your needs, whether it be for hobby or commercial application we can assist. Contact Us and we can provide a quote to suit your requirements.
Contact us for a Quote
We Have Award
Winning Ideas

Proudly Australian
Owned & Operated

Largest Interactive Outdoor
Display Centre In Australia

Australian Independently
Certified Product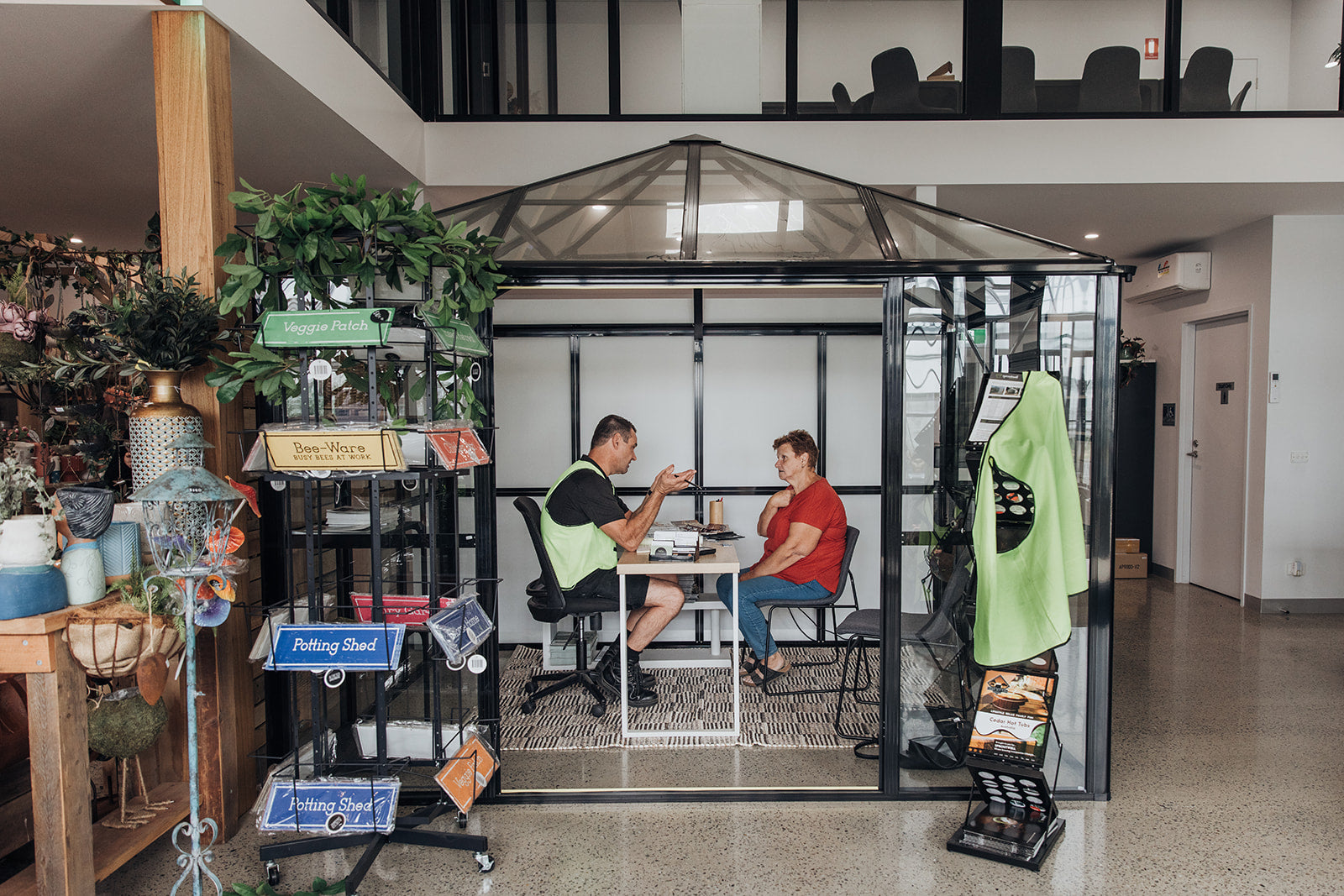 Support & Customer Service
Sproutwell is open via phone Monday-Friday from 9am-4pm and can be reached by email after hours and weekends. We have a dedicated After Sales Support Team along with phone support for Assembly. If you have a general question or are after advice be sure to contact us as we're here to assist in any way we can.
Contact Us
Our customers love
#sproutwell


Greenhouses & Glasshouses

Tag your photos with #sproutwell to be featured - we love to see the creative ways you use our products!