We help build a love of gardening in our schools and communities.
To make it easier for schools and communities to get involved Sproutwell is proud to offer 10% off on our Greenhouses and supplies.
Get A Quote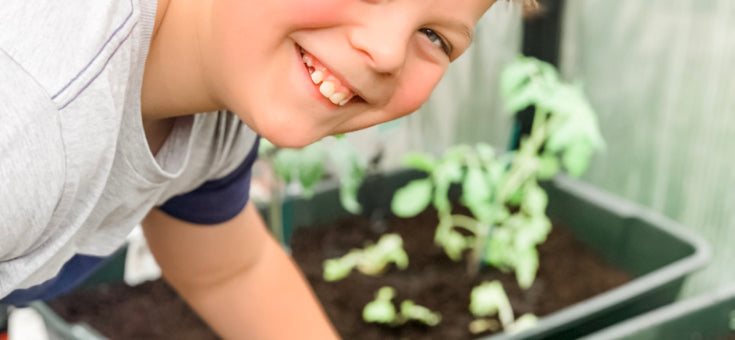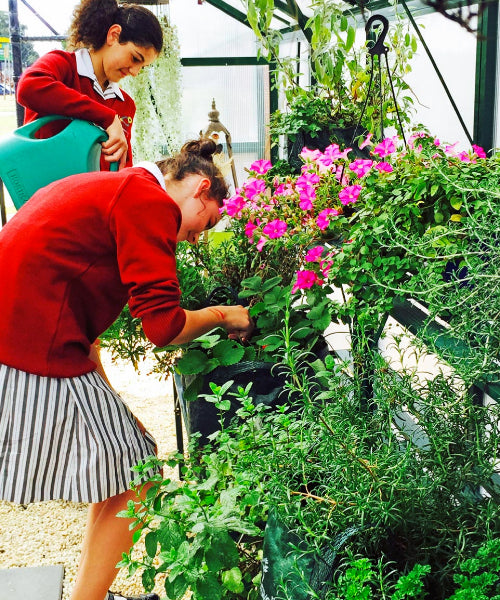 Let kids grow, learn & thrive with a Sproutwell™ Greenhouse
Many greenhouses are operated by home vegetable growers, hobby gardeners, professional business growers and more recently we 've seen an increase with our greenhouses being introduced to schools. If you haven't seen one, our 'Garden Pro' greenhouse range is a great way to enhance education. For educators looking to add an alternative to traditional learning, there are many benefits to purchasing a greenhouse for your school.
One of the other things that make greenhouses a big winner for schools is that it offers a hands-on learning experience. They can experiment with water movement, pollination, and nutrition, and explore relationships between plants and insects. It's one thing to talk and look at pictures of a plants and vegetables, but it's a different experience to be able to examine a real plant up close and grow actual herbs, fruits and vegetables of their own. For children who learn best with hands-on experience, school greenhouses can greatly enhance their learning process.
Promoting healthy eating in a fun environment
One of the biggest benefits for schools and Kindergartens is that it is fun and teaches students responsibility, and helps develop students' confidence and pride as they display and share the fruits (and vegetables and flowers) that they have grown themselves. They also learn about the nutritional values of vegetables and fruits and this intern promotes 'healthy eating'. For many students they may go on to have a love of gardening that can last for the rest of their lives.
What else can we learn from gardening?
Many skills can be learnt from gardening including..
- Responsibility when caring for plants
- Self confidence by achieving goals
- Stress relief
- Nutrition
Gardening can also aid in sparking your creativity and is a form of physical exercise.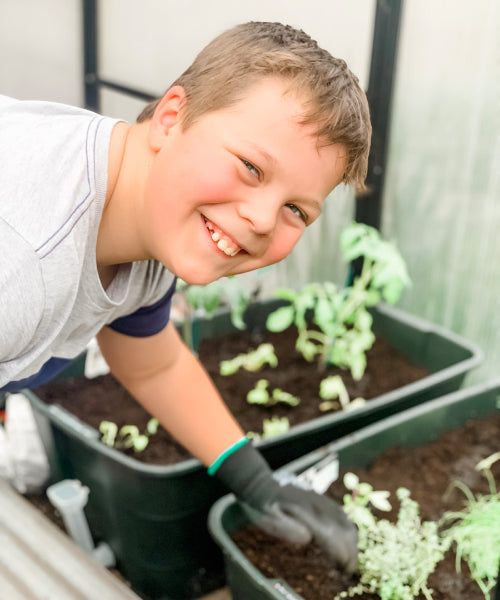 Why a Greenhouse for a Community Garden?
A greenhouse can become a hive of gardening activity during the months that it is impossible to garden outside. A way to keep a community together year round and a location to teach new/old techniques to both adults and children is to gather in a Greenhouse.
We have personally been involved in either installing or providing Greenhouses to over 20 community gardens across Victoria (Torquay, Anglesea, Ocean Grove to name a few).
Those from Moreland Community Garden contacted us for a Greenhouse as they believe it enables people to grow their own food either at home or with other members of the community, people can create a more sustainable society and reduce their environmental footprint, as well as enhancing physical and mental health and wellbeing of participating individuals.
Get A Quote
What is the cost of setting up a Greenhouse?
Of course, the thing about school & community greenhouses is that you need to budget for them. However in most cases its possible to apply and receive government funding which makes things a little easier and very achievable.
Sproutwell® Greenhouses offer special discounted packages to all schools and can provide the perfect setup by offering a large range of products. Contact us for a quote today!
Get A Quote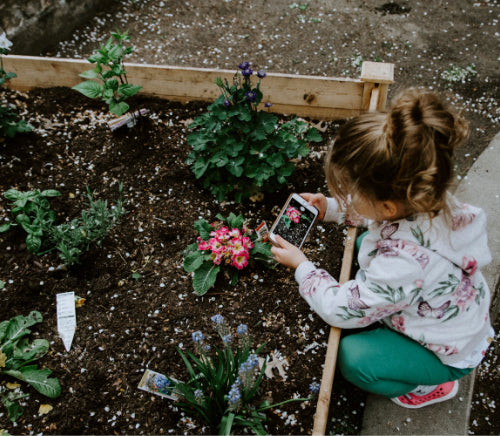 What members are saying
Our active members
love

our
school and community gardens